Reading at Catherine Infant School
Exciting News: We will be taking part in the Whatever it Takes "Our Best Picture Book" project again this year. Watch out for further details soon!
At Catherine Infant School we want all pupils, regardless of gender, SEND, ethnicity or disadvantage to:
read easily, fluently and effortlessly, with good understanding
develop the habit of reading widely and often, both for pleasure and information
acquire a wide vocabulary, an understanding of grammar and knowledge of linguistic conventions for reading, writing and spoken language
appreciate our rich and varied literary heritage
'It is essential that, by the end of their primary education, all pupils are able to read fluently, and with confidence, in any subject in their forthcoming secondary education..'. (DfE Sept 2013)
Please follow the link to learn more about reading: Reading at Catherine Infant School (pdf)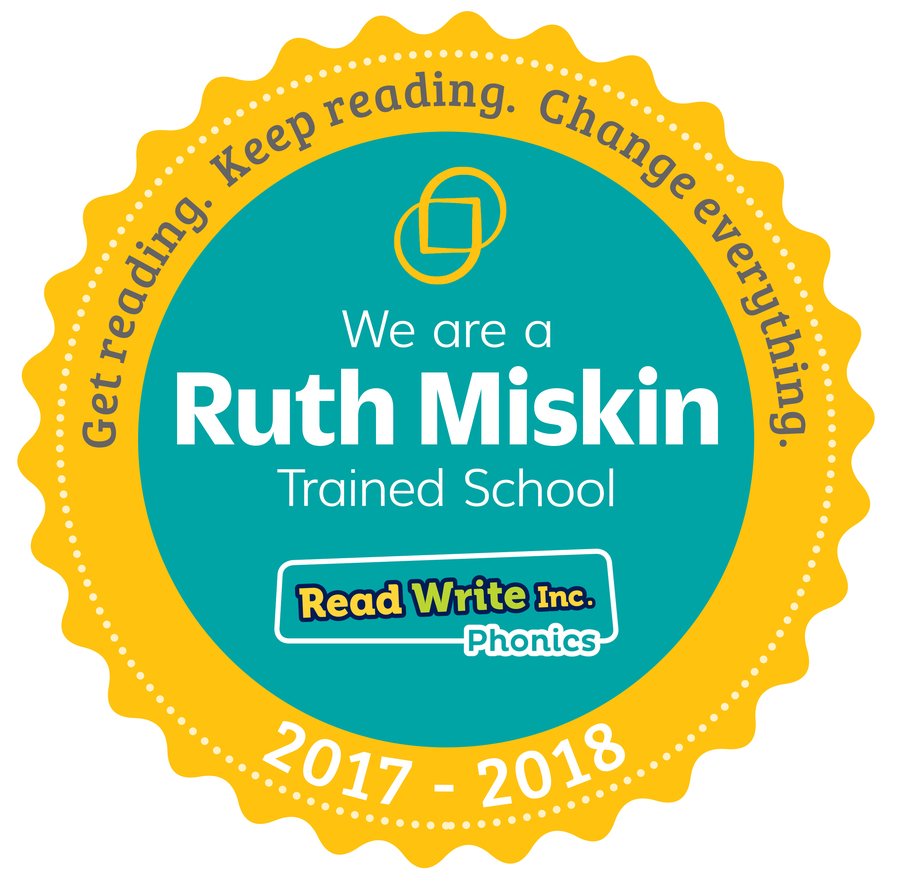 We are a "Get Reading, Keep Reading. Change Everything" School. We use the highly successful Read Write Inc. Phonics programme to teach our children to read and spell. Our children do well in the phonics screening check and by Year 2, the majority are fluent readers with the best chance of success in the KS1 tests.
Ruth Miskin recognises us for teaching the programme with fidelity and passion - we know what it takes to make reading and writing pleasurable and rewarding for our children.
This badge recognises that we:
Raise standards in reading and writing for our children.

Are all expertly trained by Ruth Miskin Training - including our Head teacher Mrs J Harrold.

Support our most vulnerable readers with one to one teaching every day.
To visit the parent pages on the Ruth Miskin Training website go to: https://ruthmiskin.com/en/find-out-more/parents/
Sometimes our pupils require a little extra help to become fluent, confident readers who enjoy reading a wide variety of fiction and non fiction texts. Catherine Infant School run a variety of interventions to support our developing readers. Every class teaching assistant is trained in Better Reading and Writing Partners (BRWP) to support pupils in their class with assisted blending, decoding, comprehension and writing. Miss Fitton, our reading coordinator, is trained in Reading Recovery and supports individual children with their reading.
Please follow the link to read more about Reading Interventions: Catherine Infant School Reading Intervention Leaflet.
Please download the document below to view the Oxford Reading Buddy parents guide. Our school have purchased a digital reading system for you to use at with your children, this system is called Oxford Reading Buddy. There are hundreds of digital books and book-quizzes for you to use with your child on a PC, tablet or smartphone. To find out more see the document below. Happy reading!!
Meet the author day: Sarah McIntyre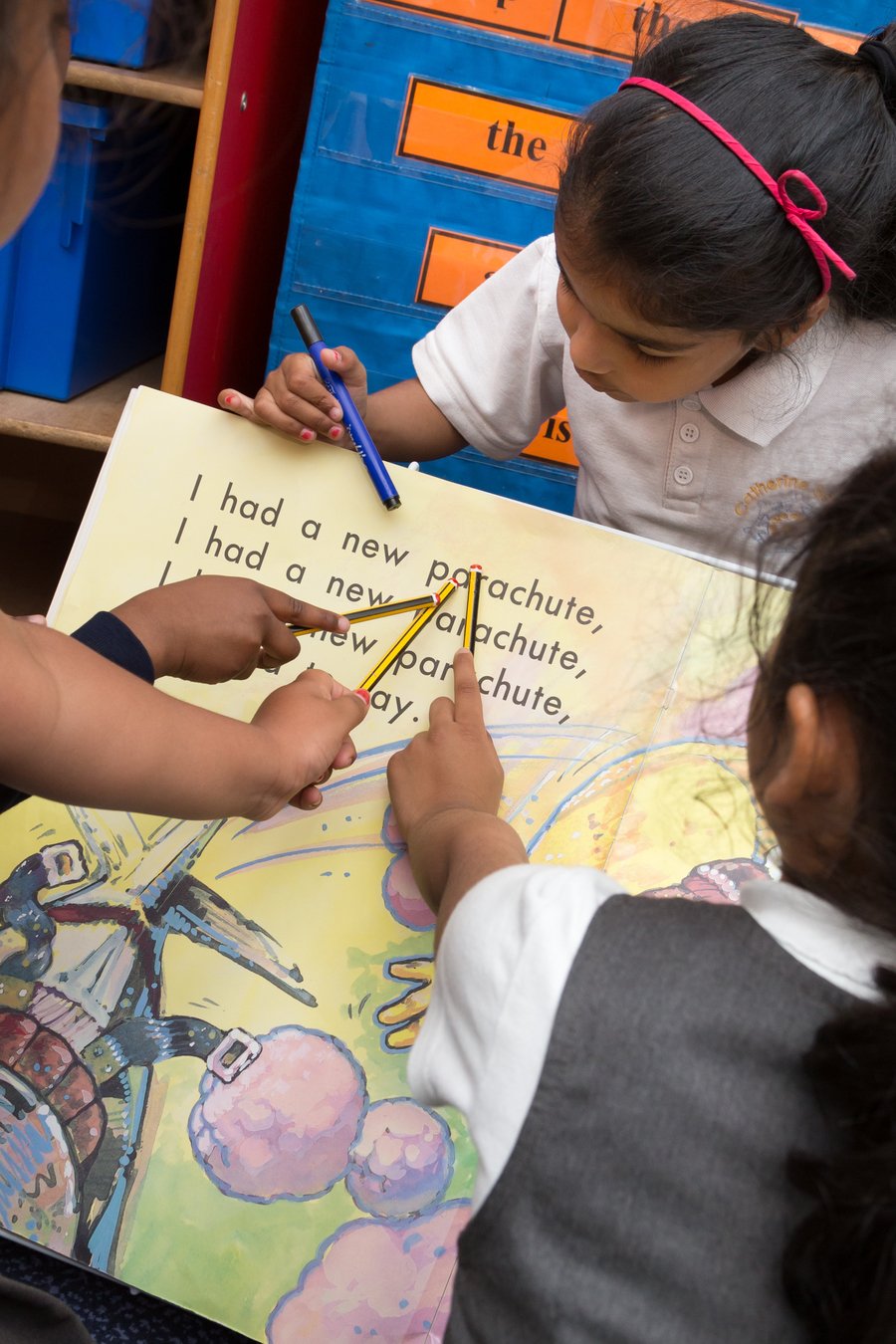 WORLD BOOK DAY BEDTIME STORY